This Right here is our online store. Try to Navagate. It will be fun
MUGS/STEINS
These Steins are Made for Fighting. One is to get themselves into a bar/cafe/teahouse brawl and break the body of the stein over their opponent's head. Then the person is to uppercut their opponent with the knuckled handle.
Pictorially, These images are from a series titled "Rules of Civility" by Kate Nielsen. Hand-painted with ceramic glaze by the artist, on one side are average situations occurring in an urban setting. On the other side is something close to a worst case scenario.
Steins are approx. 5.5" Tall by 4" Diameter.
Gold Luster. Hand Wash Recommended. No Microwave
Each Stein is $90.00 + S&H
There is only one Stein available per image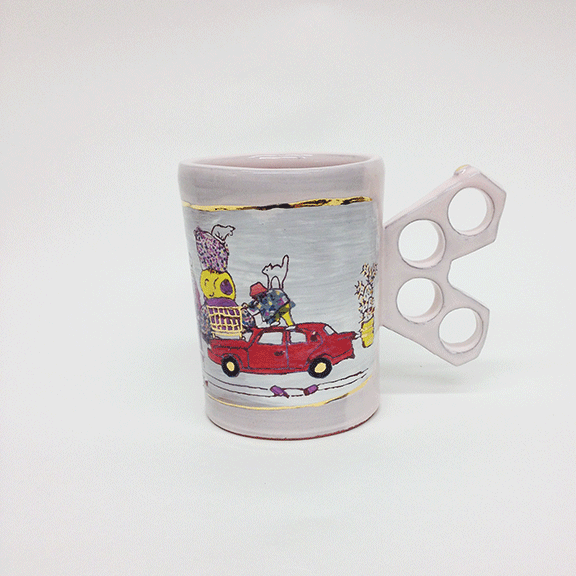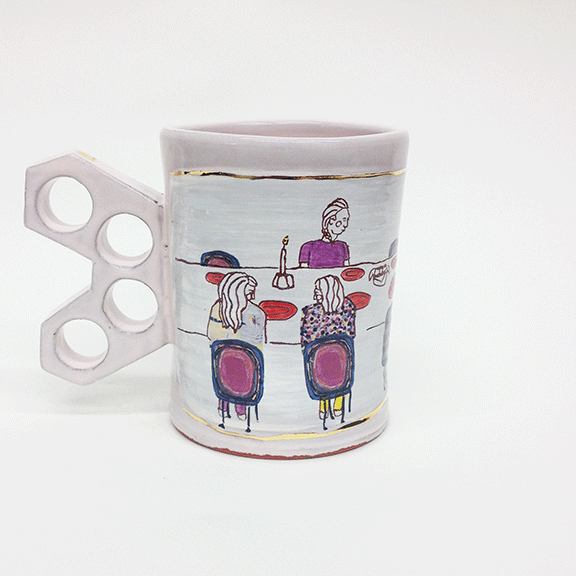 SOLD