This Right here is our online store. Try to Navagate. It will be fun
There are three different Items on this page. Closest to the top is a Ceramic Power Bunny made by FPOAFM artist Steph Becker sold in combination with a custom engraved sponge. The second is a laser engraved ceramic commemorative plate. A collaboration between FPOAFM artists Mr. Adams Puryear and Ms.VLS 2.30. The final item is a 2 ft. stool made by FPOAFM with NY/Manilla-based artist Lazaro Juan.
Ceramic Power Bunny and Commemorative Sponge Combo
Each Combo Purchase Comes with a 2"(approx) porcelain glazed and gold lustered bunny with stand and a commemorative custom engraved sponge. The Sponge (7.5" x 5") has three different font options (Western, Wooden Plank, and Regular) and can have whatever wording you want. A FPOAFM Rep. will be in contact with you after purchase to confirm design. Power Bunny is made to empower plants, rooms, backpacks, offices, etc etc etc. $60 each-comes with design set up. Steph Becker, the power bunny creator has this to say:
"bunny energy is the power that bunnies naturally give off and that you are able to use to heal yourself.These specific power bunnies are of a very high frequency so they may assist you to raise your vibration. Using them in any way will aid you, and having them on your body is extremely beneficial."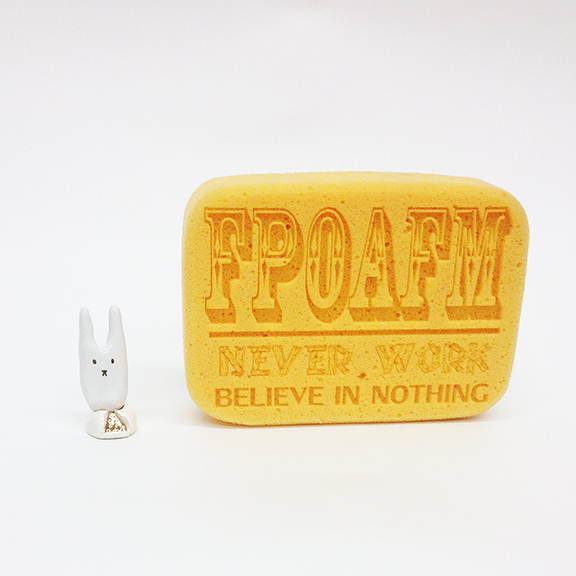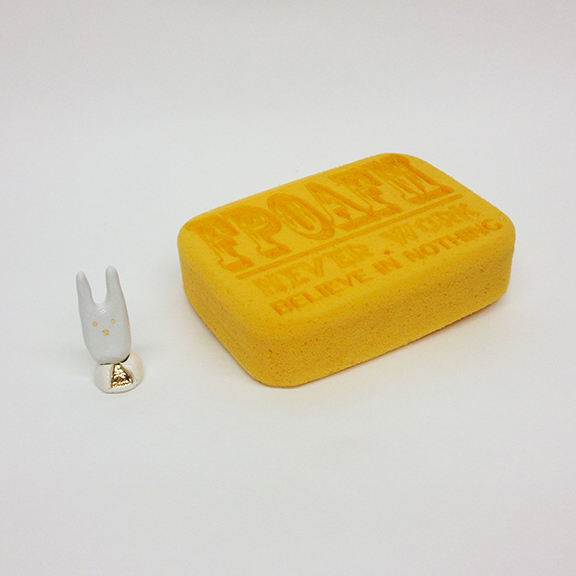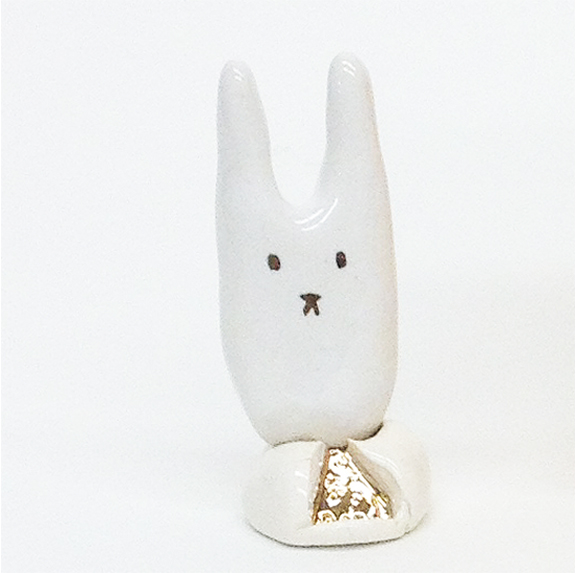 9" Diameter "Delco Atlantic China" Plate. Laser Engraved with the FPOAFM logo, gold lustered. The laser engraving creates a low relief effect. $150.00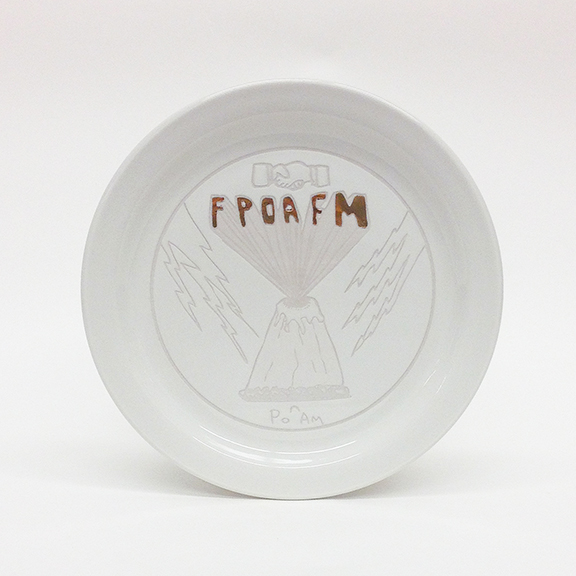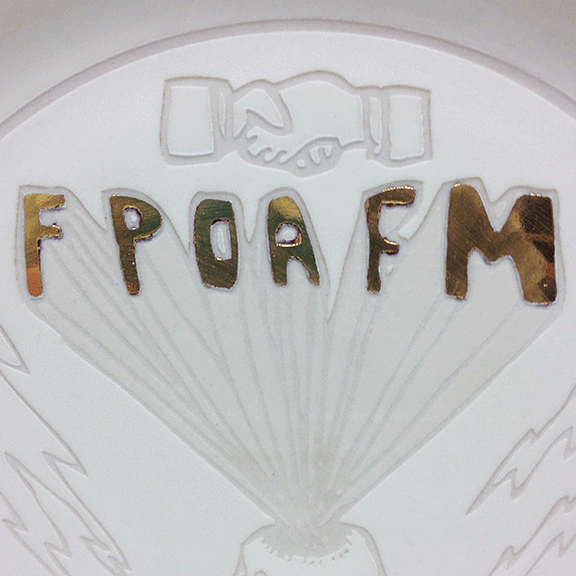 Two Foot Tall Garden Stool. Can support up to 350+ pounds. Leave this outside, it'll be ok. Permament Drawings, Paintings and Image Transfers by Mr. Juan and Mr. Puryear. $500.00